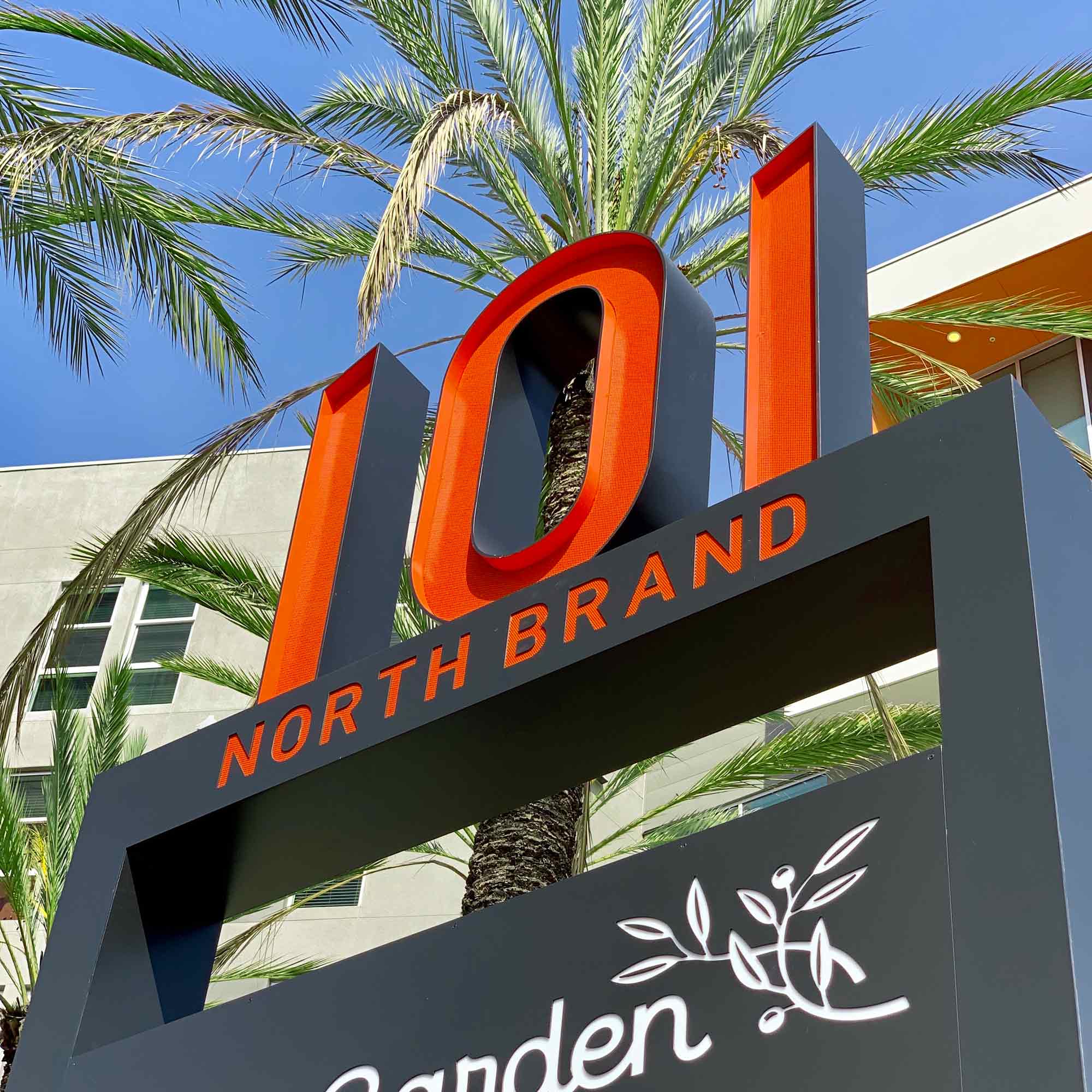 Out with the old, in with the new: Reinventing the 101 North Brand office complex
---
Working alongside ESI Design, our team's expertise in fabrication techniques brought life to an updated environment for all visitors of 101 North Brand. Prior to installing any new signage, our team led the removal of all existing signage to make way for the new identity of the complex. To minimize the impact on visitors, our team worked off-hours to both remove and install all pieces throughout the complex and in the parking garage.
The new complex included not only updated features, but also an interactive art piece. Ensuring our signage merged seamlessly with the art piece required careful collaboration with the project's technology integrator. With much of the installation's hardware not visible, our success was the product of expert coordination with the contractor and developer well before fabrication began.
Client
Our Scope
Project, Budget & Schedule Management
Site Analysis
Engineering & Permitting
Fabrication & Installation
Design-Assist Contractor
WeidnerCA
Designer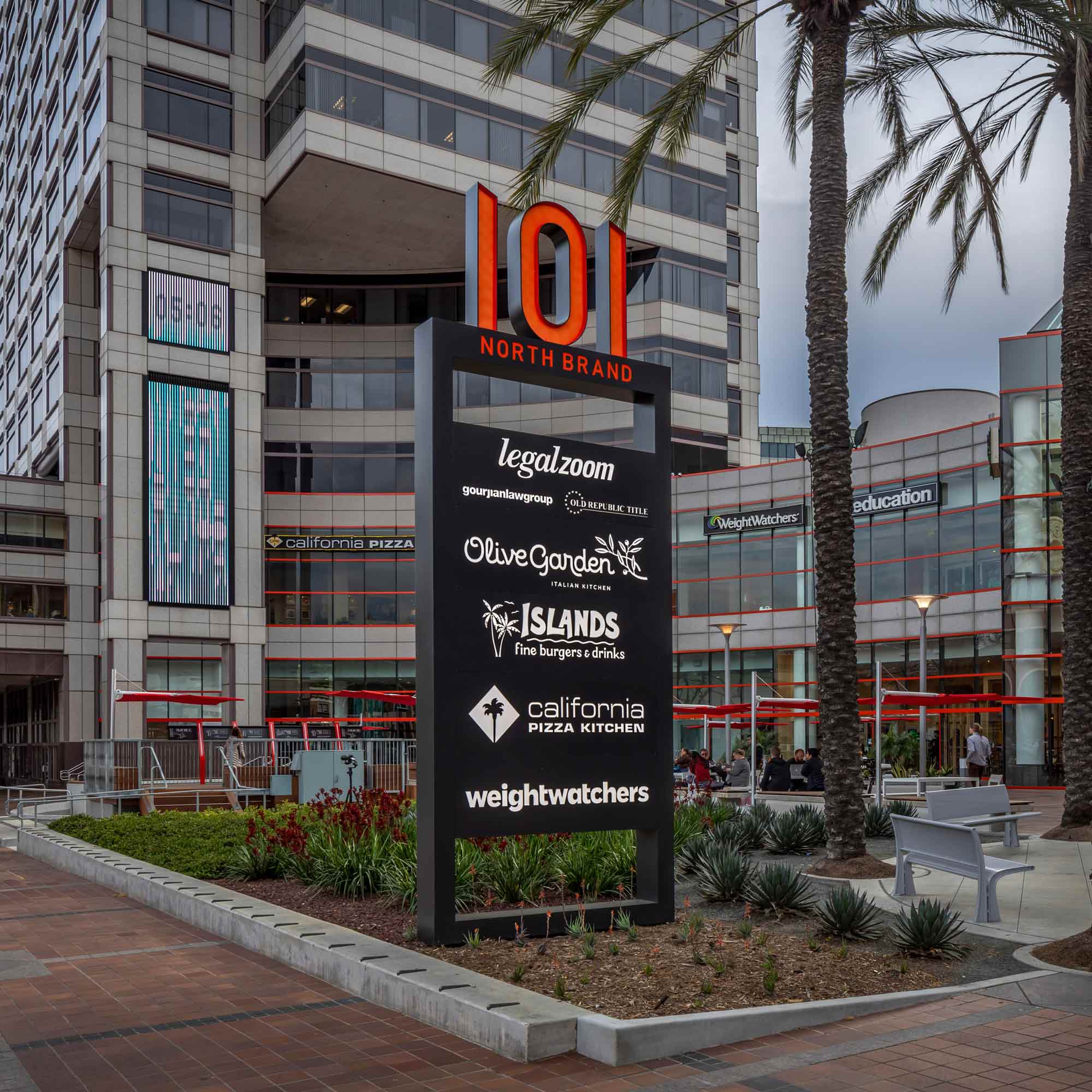 We pride ourselves on designing practical solutions, mitigating risk, and delivering durable products.
---