340 Fremont Apartments
San Francisco
340 Fremont Apartments
San Francisco
---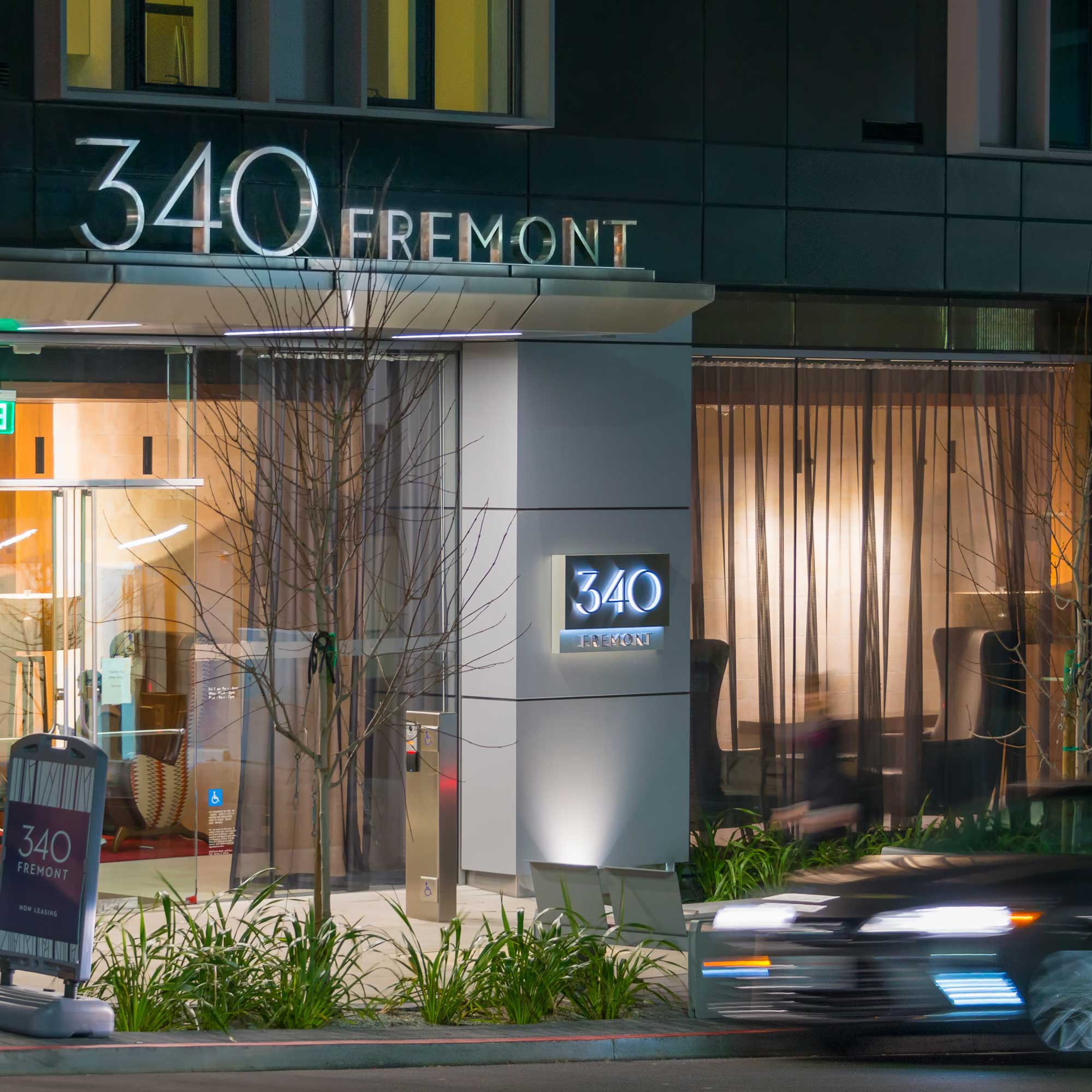 A staple in the San Francisco Luxury Market
---
340 Fremont set out to reimagine the luxury experience in the luxury rental market. With refined finishes and high design, this property called for unique solutions to deliver an experience unlike any other property.
The challenge that approached our team was that the jurisdiction did not allow for sizeable exterior branding. Our solution? There was no restriction on how large the address numbers could be, facing the street, so we developed a brand out of the address itself. A unique solution that exceeded the client's expectations and created a bold, branded property.
Client
Our Scope
Design-Build
Site Analysis
Project, Budget & Schedule Management
Engineering
Fabrication & Installation
Design-Build Contractor
WeidnerCA
Designer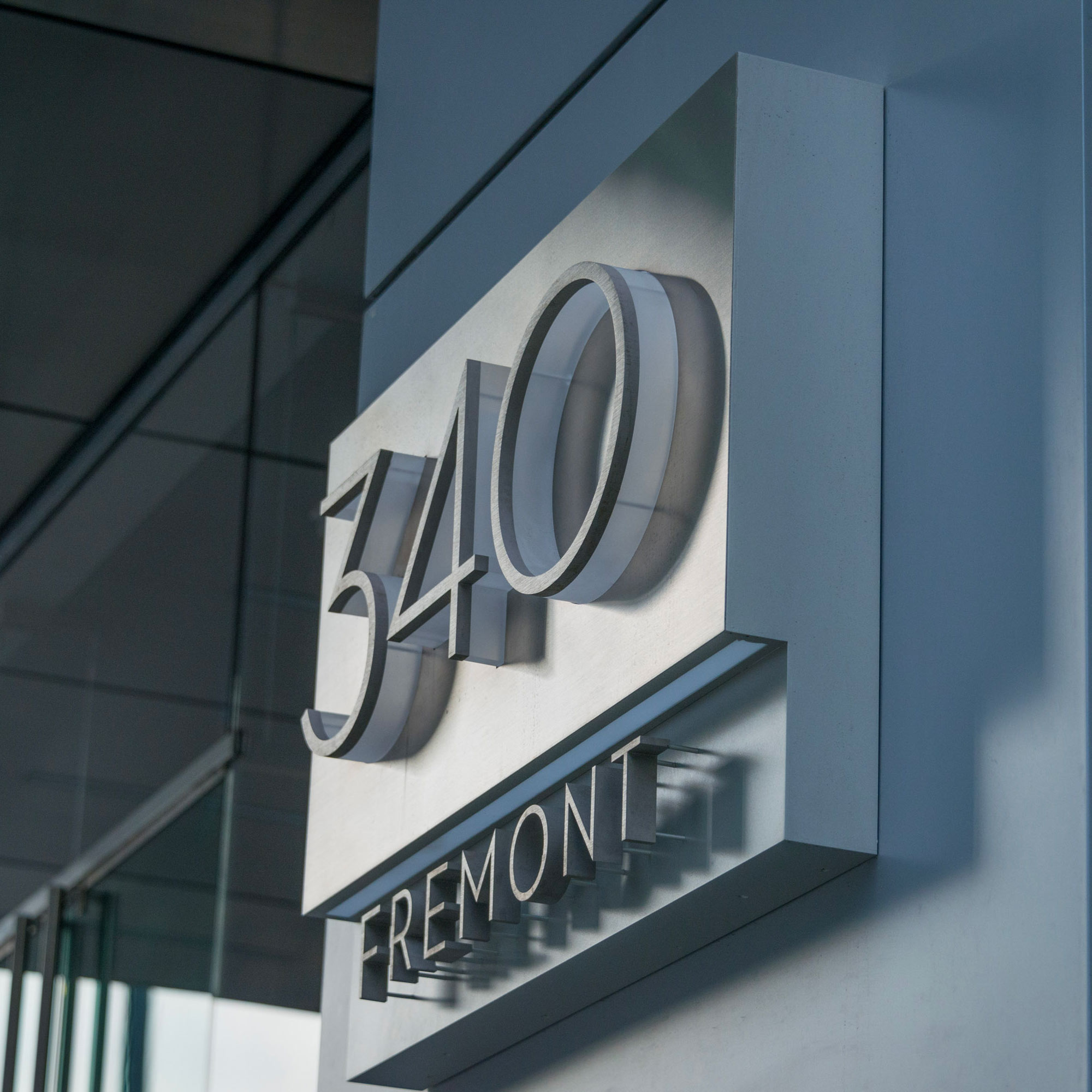 We pride ourselves on designing practical solutions, mitigating risk, and delivering durable products.
---