Manetti Shrem Museum of Art
University of California, Davis
Manetti Shrem Museum of Art
University of California, Davis
---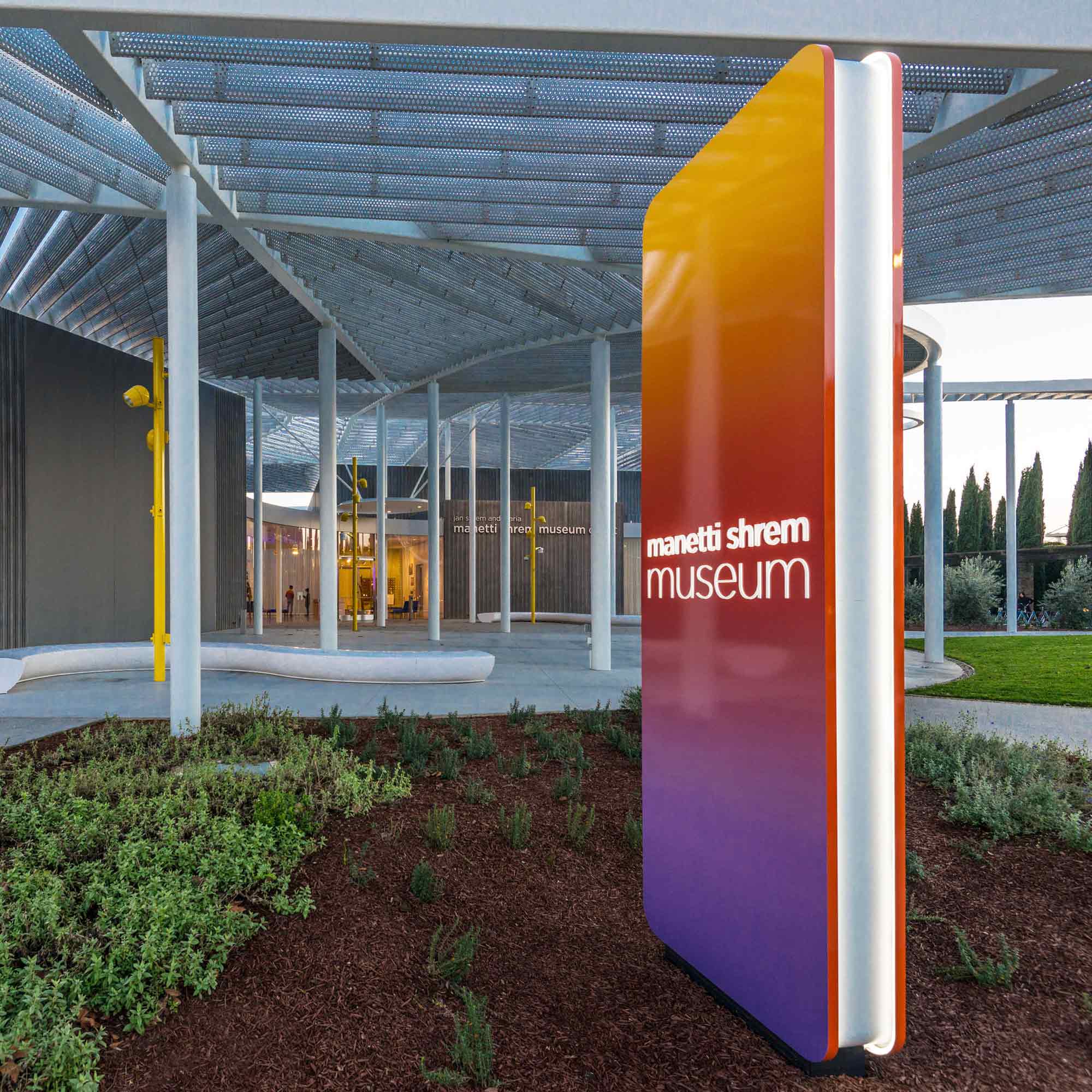 ---
The WeidnerCA team assisted not only our client, UC Davis in this project, but also collaborated with the student-led team who designed the signage program for the Manetti Shrem museum and brought their designs into reality.
Part of the signage program was developing an exterior monument with an illuminated edge. To create this, our team used LED rope to create the glow of the monument. To carry this theme to the interior of the building, our team created detail in the room ID's by painting the backs of the plaque's glossy orange, creating a glowing affect.
Client
Our Scope
Site Analysis
Design-Assist
Project, Budget & Schedule Management
Engineering
Fabrication & Installation
Design-Assist Contractor
WeidnerCA
Designer
UC Davis, Tim McNeil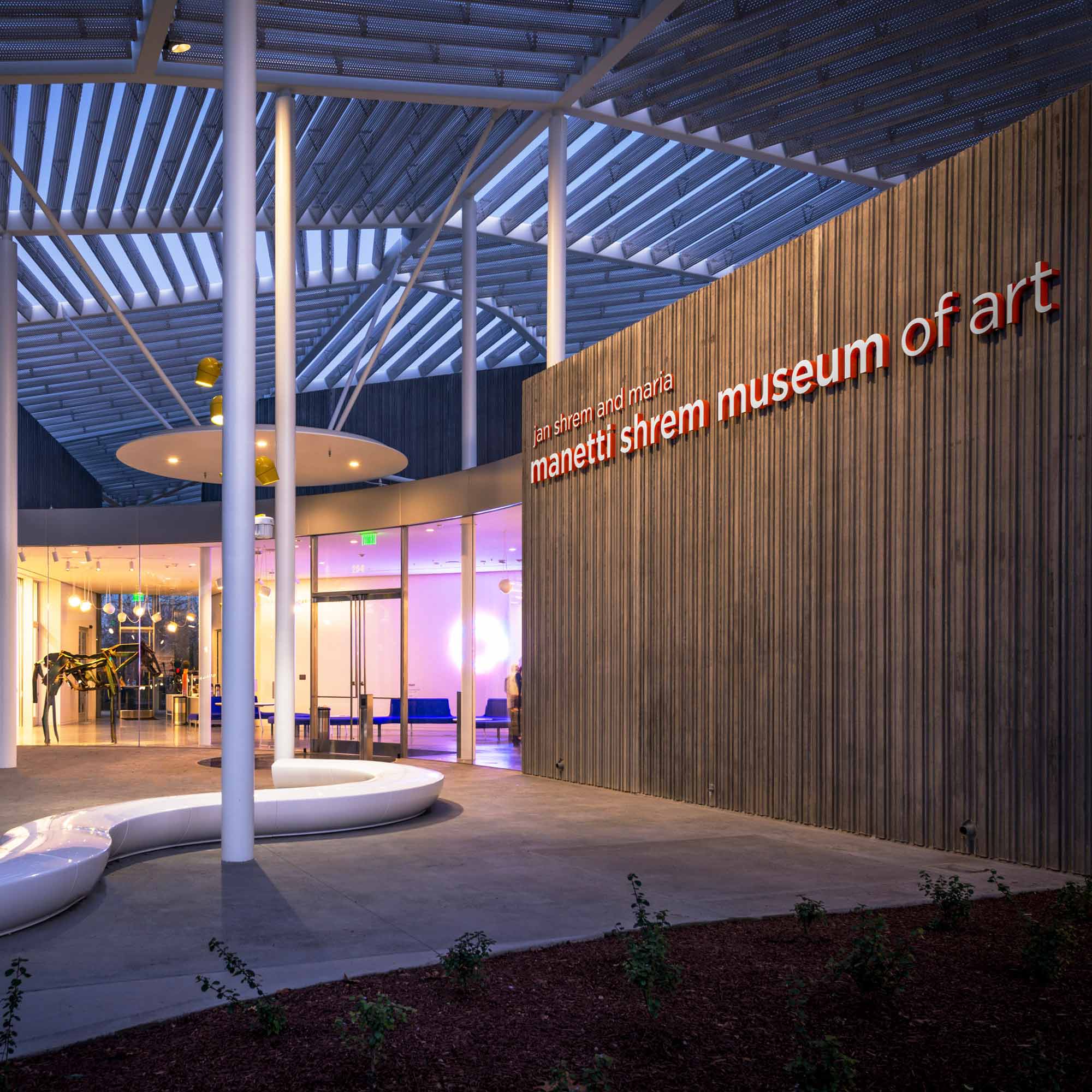 Another major component of the Manetti Shrem museum was the donor wall. The WeidnerCA tea developed a design that was visually appealing and easily maintained. The school would be able to replace and add donors throughout the duration of the wall's lifeby just replacing the text with a template insert.
We pride ourselves on designing practical solutions, mitigating risk, and delivering durable products.
---