Potrero 1010 Apartments
San Francisco
Potrero 1010 Apartments
San Francisco
---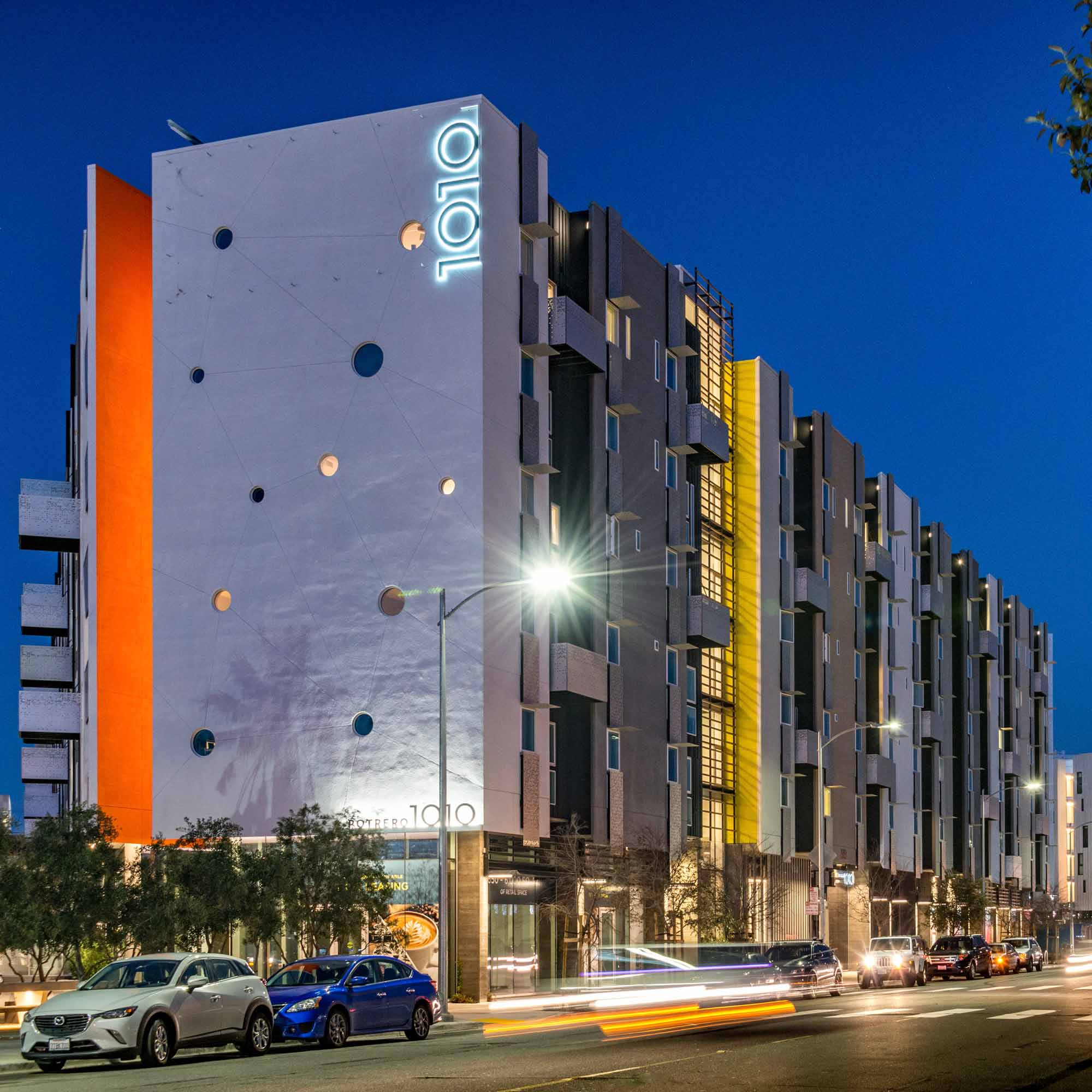 ---
Potrero 1010 is a building whose bold interior super graphic has been seen by over 1 million motorists driving down CA-280. The property is based in San Francisco, and the city code does not allow for exterior branding off of the highway. The WeidnerCA solution? Brand the building from the inside out, through the glass wall to the highway.
Bold graphics carry throughout the interior of the building as well, including custom privacy screens for interior spaces, and birds-eye view full-wall graphics of the City of San Francisco. Complimenting the graphics, the Weidner team built and installed illuminated unit IDs throughout the resident corridors. Our team worked with the contractor and electrical engineer to successfully install and illuminate these IDs, putting us in the forefront of our expertise.
Client
Our Scope
Design Assist (Wayfinding & Branding)
Project Management
Budget & Schedule Management
Permitting
Fabrication & Installation
Design-Build Contractor
WeidnerCA
Designer
We pride ourselves on designing practical solutions, mitigating risk, and delivering durable products.
---